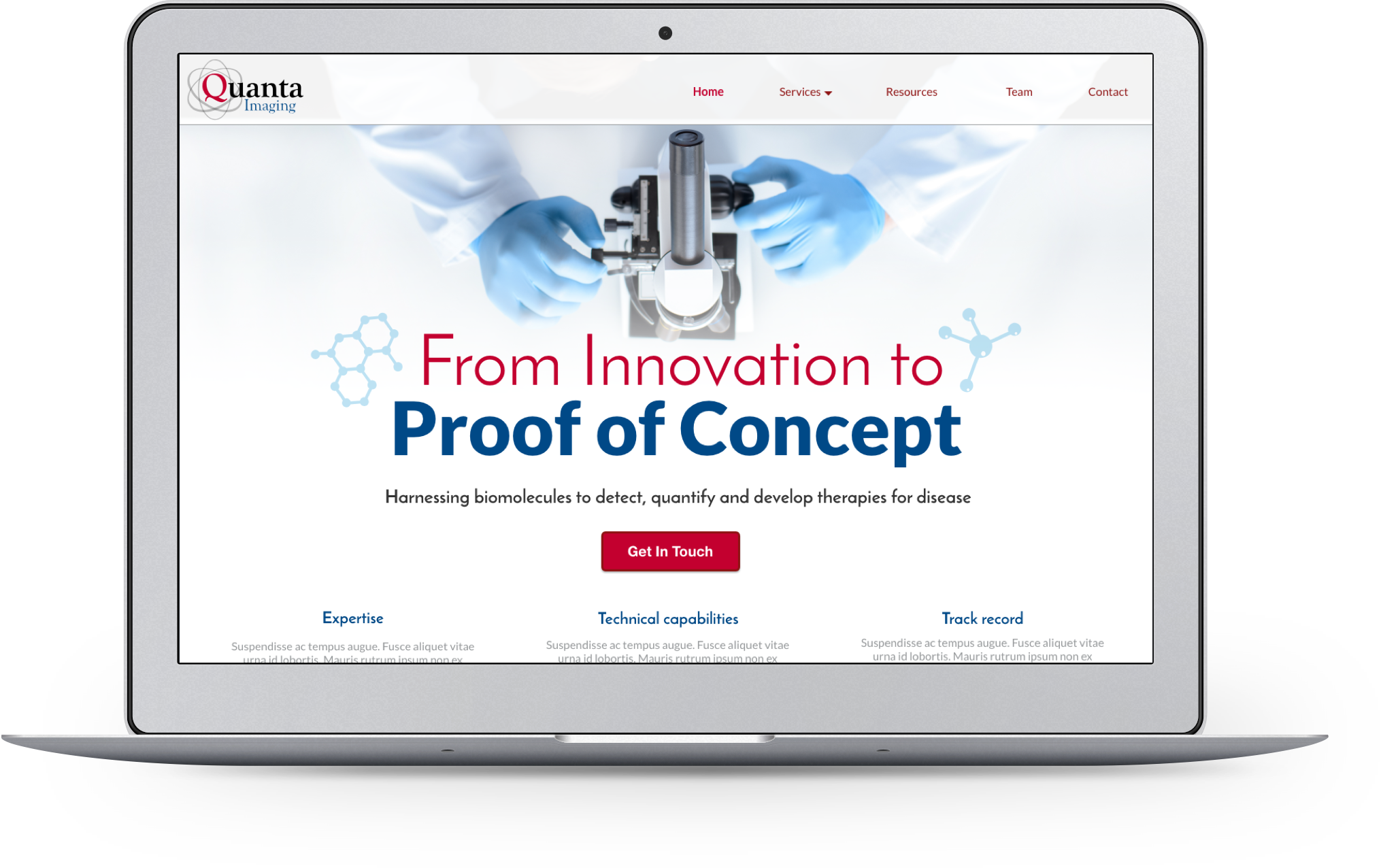 My Role
I worked with executive management at Quanta Imaging and was responsible for art direction of the marketing website and creating a client portal concept for the non-clinical imaging startup.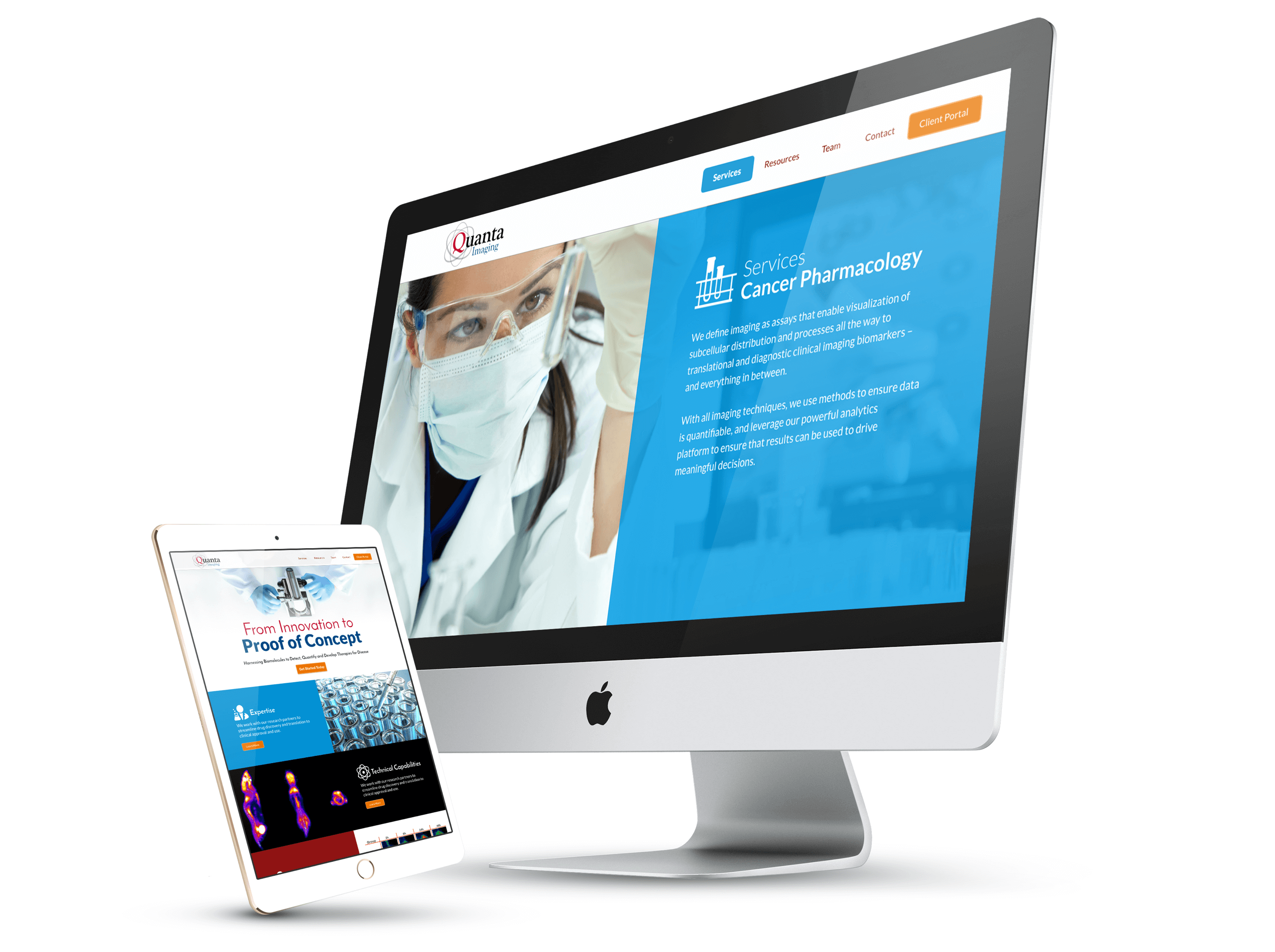 The Marketing Website
In the clinical imaging sector, a company's brand identity can be very 'clinical'. Quanta's competitors were using dry design concepts for their marketing websites containing massive amounts of text with little to no art direction to make it readable.
After discussing this design issue with the executive stakeholders of Quanta Imaging, they felt that the marketing website should reflect some character but keep a sense of professionalism. After a few design iterations, we were able to find Quanta Imaging's voice by blending custom scientific iconography with beautiful bold photography to offset the clinical imagery.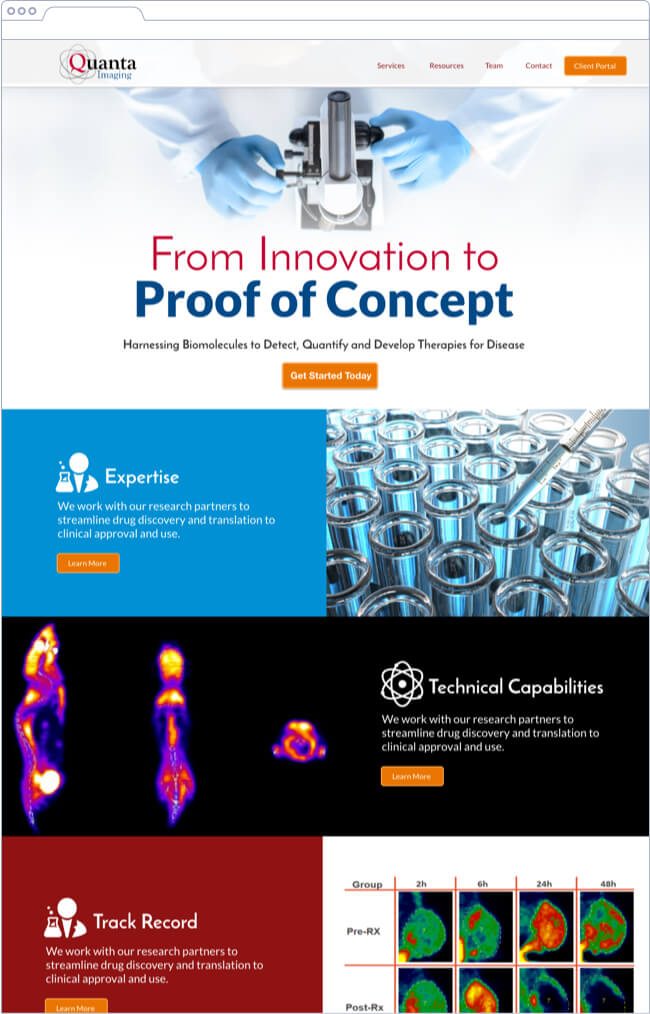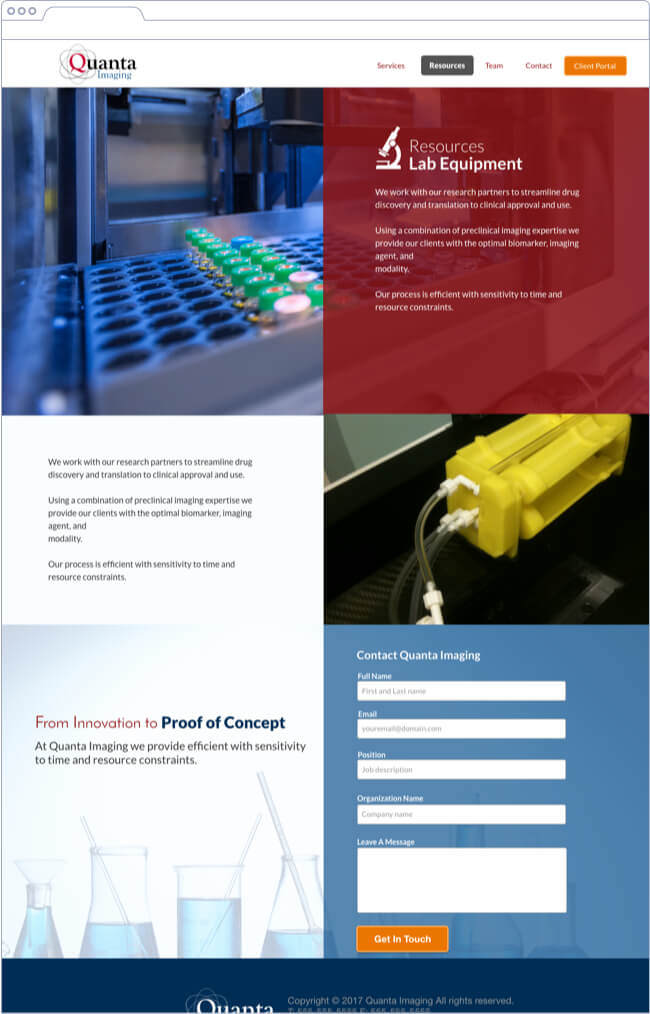 Client Portal:
Sign In and Dashbaord
Quanta Imaging wanted to offer a quality service for their clients, and we achieved this by building a client portal allowing Quanta to streamline the process for clients to order clinical results.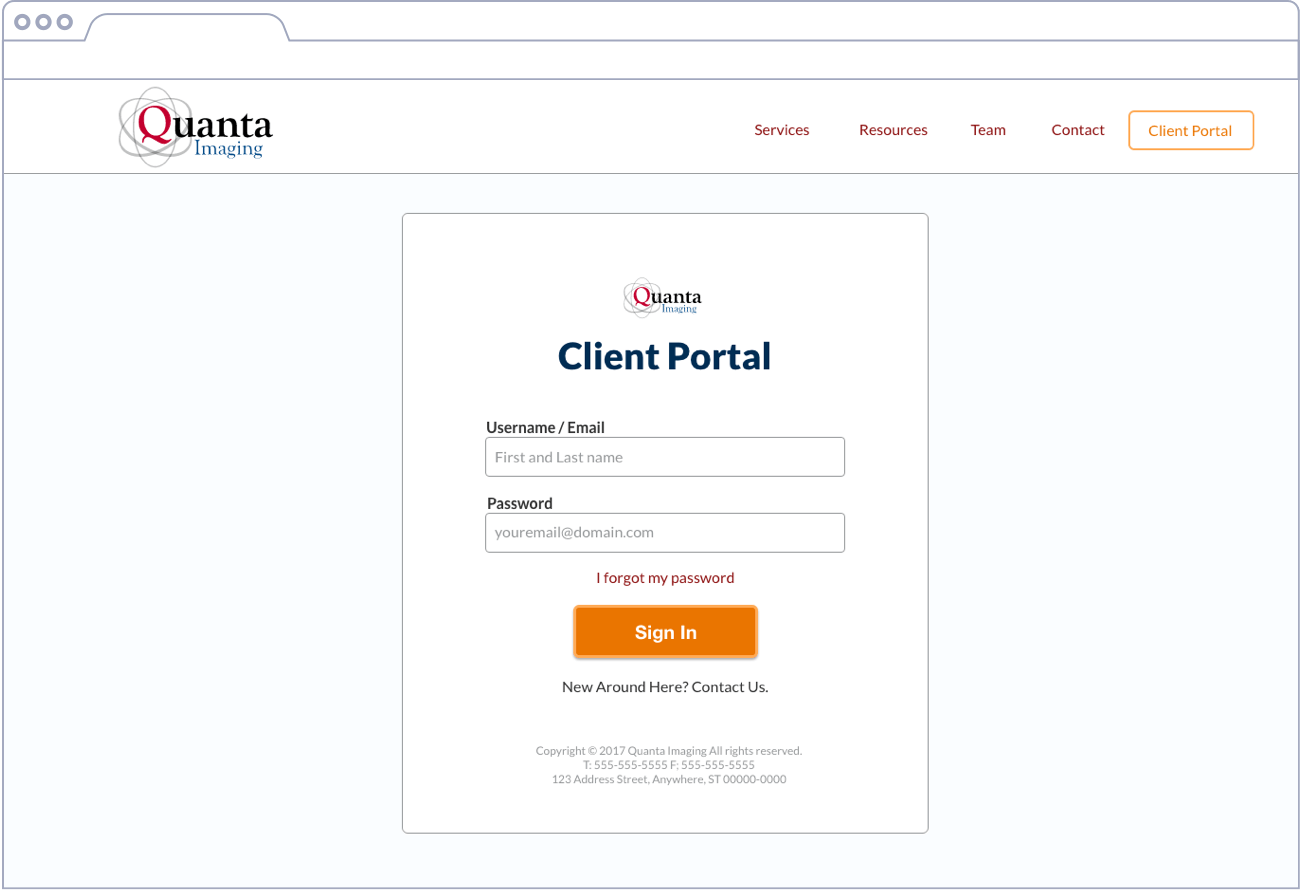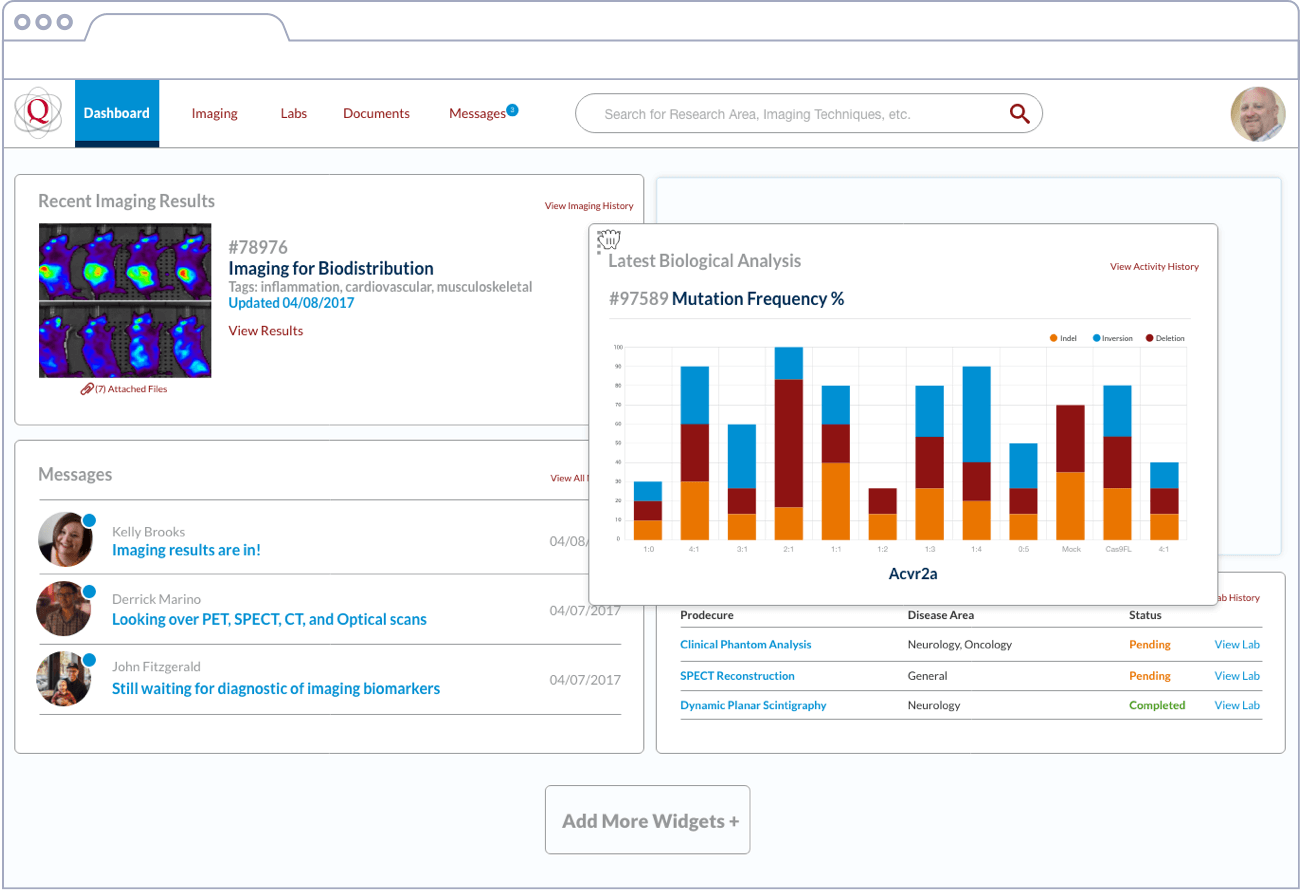 Prototyping with XD
Once I began the design process, I felt it was a great opportunity to try my luck with Adobe XD. The new prototyping tool helped validate design decisions as well as make sure that the marketing website met the business goals of the executive stakeholders.
Most Memorable Challenge
Wrapping my head around the vernacular of non-clinical imaging was very intimidating. Once I finally understood what I was trying to build, the next challenge was to figure out a way to take the visuals of X-rays of lab rats and make them look pretty.
Behind the Scenes
The following is a look at the first few rounds of design approaches to the Quanta Imaging marketing website: